Mumbai, for better or for worse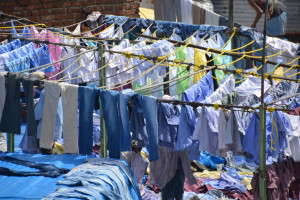 We disembarked from our aircraft at 12:02AM, the hour of Midnight's Children, to the familiar humidity of Mumbai drenched in ghee and garam masala. The skies were pitch black, but the warm glow of cooking fires and precariously strung electric lights from the slums surrounding the landing strips welcomed us. Within the terminal activity was abundant: countless porters gliding across the baggage claim floor as if on ice skates, eager to pass on a common tip or lend a hand for a few rupees. The bills we had on hand were weathered, small notes indeed, and readily continued their journey down the chain. Having carefully calculated the potential chaos of the situation, once past baggage claim we were met by an attendant of the Oberoi hotel group, uniformed in starched whites, who whisked us into an Audi A8. We carefully navigated Airport Road and the streets under the overpasses, rivaling tuk-tuks and garishly painted transport trucks decorated with flowers and displaying mini shrines to their chosen gods on the dashboards. We broke free from the mayhem only to cross a newly built toll bridge connecting Bandra (Northern Mumbai) to Worli (in Southern "Bombay", as it was known under British rule). As we crossed, the sky alit itself with the most spectacular lightning show we have ever seen. A sign of great luck, we were instructed by our driver, a lifelong Mumbai resident, as we had arrived on the last night of Ganesh Chaturthi (Ganesh's birthday), perhaps the largest festival in Maharashtra. Sure enough, as we approached Marine Drive and famous Chowpatty Beach, we were met with throngs of people in the streets. Hundreds of independent processions were bringing white clay statues of Ganesh, the elephant headed god, some up to 30 feet tall, to the water, where they would be ceremoniously carried out to sea and dissolve therein. The car came to a stop as it could move no further, flanked on either side by thousands of men dressed loosely in white adorned with garlands of orange marigolds. Also partaking in the jubilence were extended families who had followed the processions from their neighborhoods or towns up to 60km away. Amidst the cacophony, children were out in abundance, jaggery sweets in hand and darting between chai stands: this is not a city where the young are hidden from the night. For a moment, inside the AC cooled Audi, time stood still, and we were almost a part of the celebration, people piling up at the windows to look in at the pale, sleeping children strewn across our laps, smiling. We were there, somehow included for a brief interlude, allowed to witness the joy of others, smiling back. This is the India of our dreams, a land of stark contrasts and juxtapositions, steeped in religion and mysticism, eternally on a crescendo whose end is somehow cosmically averted.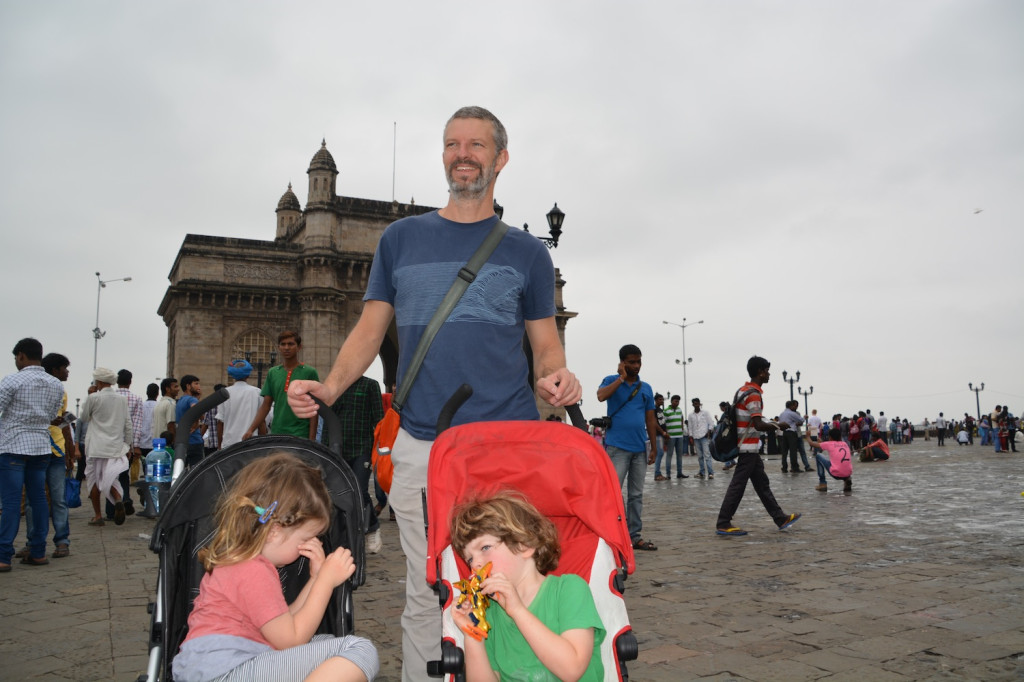 India wove herself into the fabric of my life in the mid nineties when I chanced upon and became mesmerized with contemporary Indian literature (and to be correct, literature of the Indian diaspora), delighted to find a kindred spirit in the authors of magical realism. She became a recurring theme in my life, and won over Staffan in no time as well. I first visited India in 2002 on a business trip and have returned many times since, both in travel and in fiction. Staffan and I came to India in 2007 after we married, on a late honeymoon of sorts. We travelled up the coast of Kerala and Karnataka in search of pristine and undiscovered surf, staying at a Hare Krishna ashram and leisurely driving up a coast bespeckled with gigantic Shiva statues and forlorn cows. We visited Jodpur, the blue city, and in the spirit of Krishna (and grover) Staffan painted his whole self blue for my birthday. We've trekked in Ladakh, explored the stone beauty of the Taj Mahal, and soaked up the vibrant colors of Varanasi, yet we've always felt drawn to return, again and again.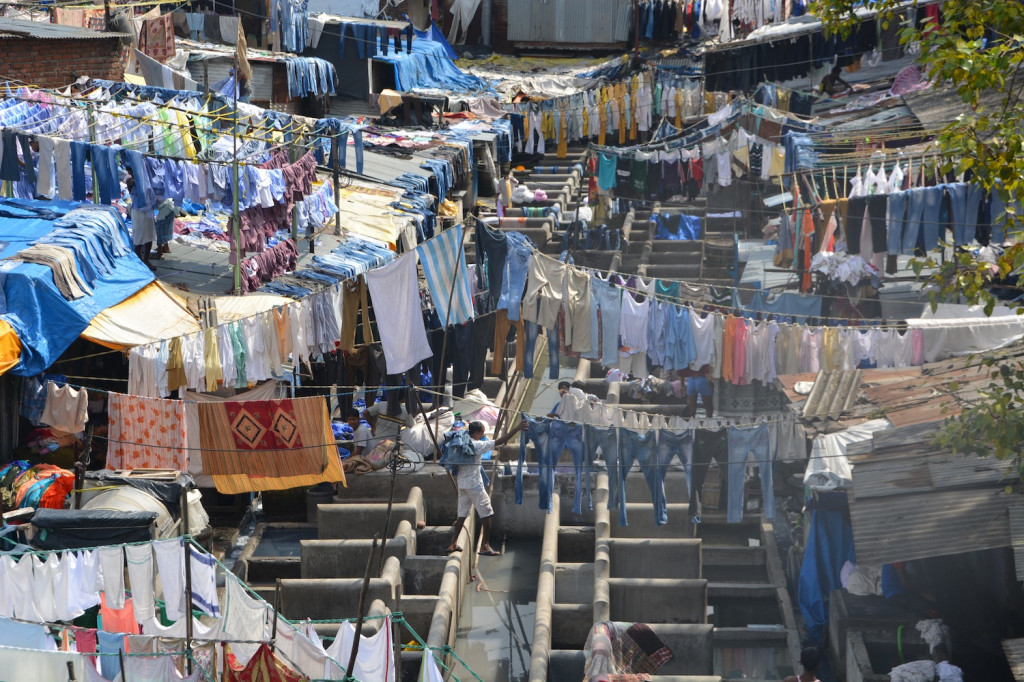 Alas, here's where the fairytale ends, or at least encounters a Grimm like twist. Thrilled to be back in Mumbai, we set out on foot to start at The Gate of India, opposite the Taj hotel. We walked from Nariman point across the Southern end of the city with the kids in strollers as it was too miserably hot and humid for them to navigate the streets, not to mention crowded. Right away we happened upon a bronze statue of Gandhi, so we took the time to pause and explain his significance. Phineas and Eilir were completely attentive for the 5 minute monologue, as I espoused on Gandhi's beginnings in South Africa and his peaceful hunger strikes and doctrine of his later years. I was pretty happy that the kids seemed so interested. Eilir's only question was, "But why does he wear diapers?" and Phineas' only question was, "Can we have ice cream now?" When we arrived at the Gate of India, the kids quickly became celebrities, with scores of families and strangers asking to pose with them for photos. There was no end to the requests, so we had to leave, having taken but one poor shot of the family ourselves, and obscuring the gate at that! We ducked into the Taj hotel for a breather, wiping salty streaks from the kids' faces, and took in the view at their top floor lebanese restaurant, of all things, paying a pretty penny to do so. The only thing that saved the day was swimming in a cats and dogs downpour, menacing thunder and lightning ablaze, in the Oberoi pool at dusk. Even though each day we set out to investigate a new part of the city, from the world's oldest laundry at Dhobi ghat, where one million pieces are processed by hand and delivered each day, to Gandhi's residence during his tenure in Mumbai, to street snacks and luxury malls, somehow that swim became the magical moment the kids will bring with them from Mumbai. The rest, we cannot write about here, as there is no font that can begin to replicate the whines. Staffan and I barely survived.  This is the India of our nightmares.